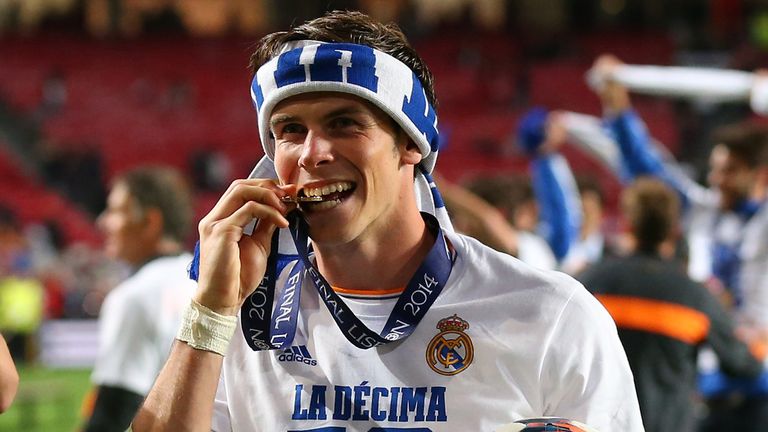 Real Madrid News Now :
Welsh winger Gareth Bale's response to the rumors linking him to move to Manchester United in the January transfer next summer, where he alluded to stay with Real Madrid after the end of his contract in the summer of 2019.
Gareth Bale and moved to Real Madrid for 100 million euros coming from Tottenham in the summer of the year (2013), but faced pressure to keep his place in the starting line-up in front of Isco and James Rodriguez this season.
The Spanish and English newspaper reports that Gareth Bale is considering a return to the Premier League from Manchester United's gate, but the player's response to all these rumors after Real Madrid's defeat (4-2) in front of Milan on Tuesday.
Gareth Bale said: "Manchester United ??, I'm happy at Real Madrid and I love the city and the weather and the club, I am keen to win more titles here as I have a contract with Real Madrid until 2019 and can be kept for many years after the end of my contract. "
It should be noted that Gareth Bale won the Champions League in his first season with Real Madrid, as the Copa Del Rey won the Cup at the expense of Barcelona, in addition to the title of the European Super Cup and Club World Cup in Morocco.
Real Madrid News Now