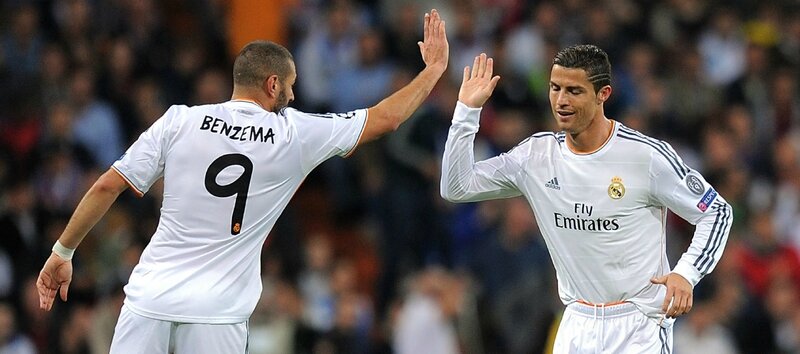 Real Madrid News Now :
Became a star Cristiano Ronaldo, French striker Karim Benzema player Real Madrid duo most scoring in the history of the Champions League, totaling 80 goals, after scoring each goal past the Odjoritz Bulgarian in the game that brought the two teams on Wednesday night in the second rounds of the second group continental tournament and ended in favor of the monarchy (1-2).
The study published by the official website of Real Madrid that Cristiano scored 54 goals in the continental tournament shirt of Real Madrid, with Benzema nets rivals shook the championship 26 times.
And became Cristiano and Benzema at the top of most diodes scoring in the tournament in its current form has existed since 1992 as a player solves Barcelona's Lionel Messi and Pedro Rodriguez in second place with a total 75 goals.
As Cristiano and Benzema scored a goal apiece, at least in the face a single in the Champions League 11 times, the first being against Ajax Amsterdam in November / December 2011 and a second, which ended in favor of Real Madrid (4-0).
The Dutch team is the "victim" preferred dual Madrid's, where the rotation on three occasions to shake the sheets.
Real Madrid News Now